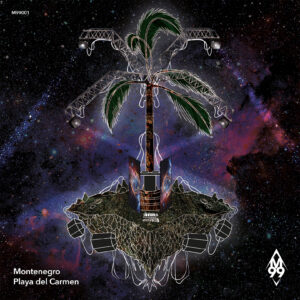 Escucha el Track en tu plataforma favorita, solo da clic en el icono de tu preferencia.
El primer lanzamiento de M99 es nuestro sencillo "Playa del Carmen". Montenegro nos entrega el primer lanzamiento con su tema titulado en honor a una de las ciudades más representativas de la riviera maya en el caribe mexicano. Un track con una melodia que te atrapa combinado con beat fuerte que caracteriza al Techno.
El lanzamiento tambien puedes encontrarlo en instagram, facebook y tiktok, para que lo agregues a tus stories o reels o cualquier publicación, puedes etiquetar a @m99.music y @djmontenegro
Si deseas adquirir en formato Wav o Mp3, te dejamos los enlaces para compra
Feedback Recibidos:
Alec Ben 🇮🇹 (Why I'M So Different): Great track ! i will play in my next event 
Vazik 🇲🇽 (Sounds of Earth): Nice Track
Alice DiMar 🇩🇪 (Moonbootique / Alaula Music): I really like it but I think it could use some vocal aspect to spice it up a little 🙂
Nehama🇮🇳: 10/10
Juan DDD 🇨🇴 (Arrivals Medellin): Nice one! Thanks for the music!!
Ed Saez 🇵🇪 (Mtion Records): Nice!!!!!
Tini Tun 🇲🇽(We Are Here Music): Solid track! Big room sounding! Thanks!
Carlos Valdez 🇬🇹 (Colors of Sound): Such great news, looking forward to hear more from this label !!!
Hanstler🇨🇷 (Syncopate/Mavic Music): Thanks
mono mono 🇺🇸: Pura energía ⚡
Bastian Zacit 🇵🇦 (Pixbae Records): Excelente track
Emanuel Querol 🇨🇴 (Arrivals Medellin):  Great work bro! In my usb now!